Leadership Team:
Our Pastoral Team is exciting, full of energy, and is anxiously awaiting the opportunity to visit with you and share with you personally the many programs, activities, and opportunities Mount Olive offers.
At this time, Mt. Olive is searching for a new pastor for our church. Please pray for our search committee and our congregation during this time.
Bro. Alex Earls is our interim pastor. If you have a spiritual need, please contact him or a deacon. Pray for Bro. Alex and Denise as they take on this leadership role.
Bro. Alex also maintains his position as youth minister and is ready to go each Wednesday evening for fun fellowship and Biblical lessons. If you are in grades 7-12, he would love for you to join them.
Bro. Mike Nichols, Youth Minister
As Bro. Alex is serving as both our interim pastor and youth minister, Bro. Mike Nichols is assisting with Wednesday evening youth ministry and planning events for them to grow in their relationship with Christ.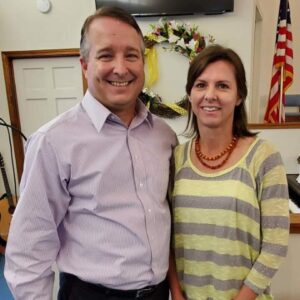 Deacons:
Deacons are selected by the church membership, contingent upon God's personal call. They are men of integrity, understanding, and compassion. In their role as deacons, they assist the Pastor in caring for, encouraging, and supporting the church family.
Gary Jobe
Don Kennedy
Don Looten
Jim Plaster
Michael Nichols
Aaron Steenbergen
Gene Steenbergen